I am Bob!
I was diagnosed with diverticulitis 20 years ago. Simple solution: Eat a healthier diet or live in pain. Follow my journey from Zero cooking skills to Kitchen aficionado.
Twenty years ago, every kitchen came with a stove, oven and a Betty Crocker cookbook. Today kitchens come with a microwave, InstaPot, and an App to order pizza.

– Robert Loescher
Vegan Chili Cheese fries. Enjoy this American classic recipe vegan style. Nearly fat free. Great…
Amaretto Coffee syrup will supercharge your mornings. I mean why should your kids have all…
Our Baked Dijon Chicken strips are damn delicious. A true standout recipe your family will…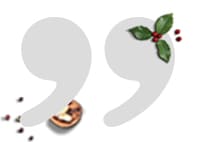 Bob is one of the Good Ones. I always enjoy his articles and recipes, not to mention an occasional visit. The conversion is always lively and the food is even better. Best of all, he does the dishes!